Referrals & Testimonials
Dear Todd
Dear Todd,

Thank you for the all your help identifying and securing the perfect loft space in the Financial District for my creative design firm. Your commitment to negotiate with the landlord on our behalf and the effort you displayed to achieve our desired outcome is much appreciated. Again, we want to thank you for your tireless commitment throughout this process to secure our new space at the South Street Seaport. We really appreciate all your assistance in helping us navigate the commercial leasing process in New York City.

We would recommend you to any of our partners and we look forward to working with you on future projects. Thanks again for all your hard work.
Best regards,

Johnny Selman,
Principal and Creative Director, Selman Design
Dear Scott and Todd
Dear Scott and Todd,

It was pleasure working with you two . I would like to thank you for representing us in order to sublease our creative loft space in the trendy Flatiron neighborhood. We really appreciate your determination and effort in marketing, showing, identifying, and securing a great tenant for our high-end loft sublet. As well as working with ownership on our behalf to achieve an easy and quick landlord approval. Again, we want to thank you for your hard work in identifying and securing a great subtenant quickly and achieve top dollar. We are truly grateful for the professional manner and approach you took in making sure that the subletting process went as smooth as possible . We always felt that you were with us every step of the way to ensure that our goals were achieved. Your ability to quickly secure a quality tenant, saved us from additional unnecessary out of pocket costs. Your attention to detail, understanding of your client's needs and the New York Commercial Real Estate market as well as your desire to help your clients in any way possible, left a lasting impression on our company.
Thanks once again for your support.

Best Regards,

Blake Armstrong, Executive Vice President
NGAGE | Sports & Entertainment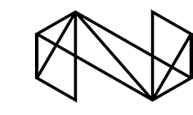 Dear Bill
Dear Bill,

Let me first say that if Altpoint Capital should ever need an office or lease renewal services, you will be my first and last call!
We came to you with very little time before we needed to move into the perfect new space for our New York
private equity operation. You responded by fully researching the Midtown Manhattan Class-A Office Market within 24 hours and showing us spaces the very next morning.

Your relentless efforts & dedication of many hours daily led us to believe you would leave no stone unturned to
meet our needs. Those efforts led µs here to entire 50th floor at 712 Fifth Avenue, one of Manhattan's finest buildings and one of the finest spaces in the city.

The stellar Central Park views and high-quality level of the installation with so much glass throughout the floor did fulfill our requirement; our trust & reliance on your expertise paid off.

Bill, there were two essential points we relayed to you: the budget and the importance of image. You were successful in achieving satisfaction for both!

In addition, your ability to quickly identify contractors for our renovations, receive bids for the job and negotiate those costs down to an acceptable amount showed that you were committed to every aspect of the transaction by having every piece of the puzzle fall together. The contracted remuneration you received from the sublandlord is no match, for our gratitude; you went above and beyond the call of duty by coordinating the various trade vendors and their schedules to meet our deadline:.

Should I hear of any private equity firms requiring new offices, I will certainly recommend they call you for quick and professional action.
Thanks for your hard work!

Sincerely,

Sandi Landau, Office Manager
Altpoint Capital